How can a 12-Year-Old Make Money?
What 12-year-old wouldn't want to make their own money? However, making money at that age is not easy. Labor regulations prohibit youngsters from working in some occupations, and entrepreneurship often requires a high degree of expertise and substantial resources. So, how can a 12-year-old earn money in order to attain financial independence?
In this post, we will discuss various business ideas for younger teenagers that will not interfere with their schoolwork, housework, or social life.
16 Ways 12-Year-Olds Can Make Some Money
Here are several side hustles that a 12-year-old can do lawfully and safely.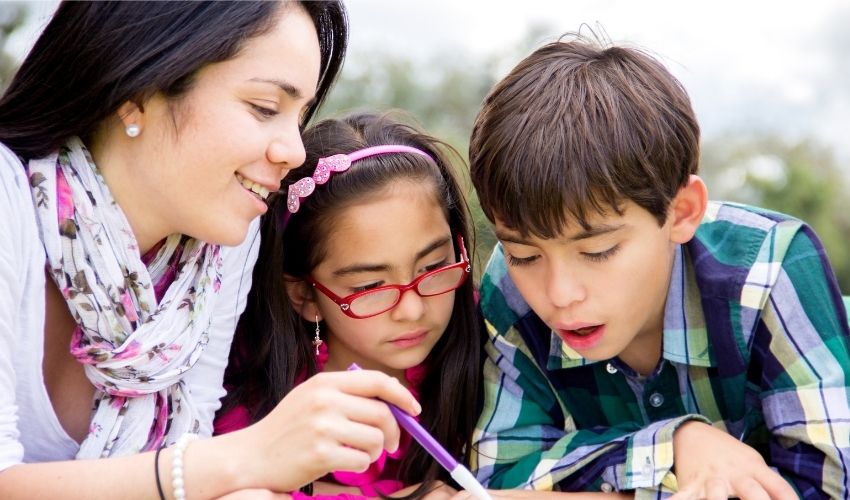 Babysitting or mother's helper
By the age of 12, most youngsters have already assisted their parents or neighbors in caring for their children while they are away. Apply for babysitting jobs to turn your expertise into a money-making endeavor. If you are not comfortable watching children without adult supervision, you may work as a mother's assistant. You will look after the children while their parents are at home, allowing them to work undisturbed.
Tutoring
If you excel in school or have a specific ability, you may teach other children and earn money. You just need patience and decent communication skills to educate children in your grade and lower. You may teach them arithmetic, science, languages, dancing, music, or baseball.
Delivering Newspapers
Newspaper delivery is glorified in Hollywood as a job for young kids. You, too, may make money by delivering newspapers. Delivery may need the acquisition of a work permit. So, make sure your parents help you acquire one.
Seasonal Yard Work
Nature provides a means for an energetic 12-year-old to earn money. People have snow covering their driveways in the winter, while leaves trash the surroundings in the fall. If you're strong enough to manage a snow shovel, you may charge individuals and clear the snow. Leaf raking is simple and profitable.
YouTuber
As a YouTuber, you might express your thoughts on topics that interest you. You earn money via advertisements or affiliate marketing as your audience increases. You must be at least 13 years old to start your own channel. However, at the age of 12, you may simply ask your parents for assistance.
Sell Used Items
Sell used stuff like toys, games, and apparel if they are still in excellent condition. Online auction sites like eBay are a wonderful location to discover potential customers. A yard sale is also a terrific way to meet your customers and perhaps make new friends.
Wash Cars
You probably like cleaning vehicles when you're 12 years old. Many individuals find the duty taxing and would gladly pay you to relieve them of it. Make your own car wash and go door to door, or encourage customers to bring their vehicles to your parents' driveway. You may require a business permission depending on where you reside, so check with your parents.
Doing Household Chores
Perhaps your parents are concerned that you are too young to work in your area. You might still generate money from the convenience of your own home. Discuss with your parents and elder siblings the possibility of completing additional tasks for money.
Sell T-Shirts
Do you believe you'd be able to create stylish t-shirts for youngsters like yourself? You just need a laptop, some graphic design skills, and a fashion firm to get started. You are not required to manage manufacturing and shipment on your own. When someone puts a purchase online, companies like Shopify print off a real garment and mail it to them.
Rent Your Stuff
Examine your surroundings attentively; you could uncover items in your home that someone would pay to borrow. Rentable commodities include sports equipment, board games, gaming equipment, DVDs, and even costumes.
Publish a Book
Writing books may help you transform your storytelling abilities into a successful business. You don't have to wait for a publishing business to publish your e-books; you can do it yourself. Because of digital retailers like Amazon Kindle, self-publishing is inexpensive and simple.
Make Music
If you are a highly gifted vocalist, you may be able to earn some money before becoming a famous celebrity. You'll need the assistance of your parents to record a few tracks in a professional studio. The music should then be uploaded to services such as Spotify or SoundCloud. They will pay you for every listen to your tracks.
Sell Craft
Some of the various crafts you may manufacture and sell online include wooden bowls, resin molds, and polymer clay jewelry. Customers may be found on websites such as Etsy and social media channels. Of course, you'll need the assistance of an adult to arrange payment and delivery.
Grow and Sell Produce
You may sell your own fruits and veggies. Vertical gardens are a good option if you are limited on space. You may even make your own brand of pickles, jam, and other condiments. Healthy eating advocates would undoubtedly appreciate the fresh produce from your gardens and kitchen.
App Tester
Platforms such as TesterWork and UberTesters hire children to test applications and provide feedback. You may sign up to be an app tester and earn money for your time. However, it is advisable to notify your parents of your initiative so that they can assist you in setting up payment channels. They can also prevent you from testing malicious programs.
Create Games
If you are a video game addict who is always noting how games may be improved. It could be time to take issues into your own hands. Making your own games may make you some money. You'll be taking coding classes, but don't worry, it's a lot simpler than it seems.
Conclusion
Despite the difficulties that a 12-year-old would most likely face while trying to generate some money, they can. They just need a little imagination and entrepreneurial drive.
The post 16 Ways 12-Year-Olds Can Make Some Money appeared first on https://gqcentral.co.uk