We set about writing this article about AI content writers with some trepidation. Scroll down to see our List of AI Content Writers.
Is it to fundamentalists to argue that leaving the writing to a machine, no matter how brilliant, is a foolish idea? That it will surely result in not only fraudulent but also dangerous information, given that no machine can distinguish between right and evil, let alone more balanced ethical issues.
Feeding the online world could infect future minds by cluttering it with wrong and out-of-date content.
Then we all calmed down. Yes, we made a decision. Only a Luddite would disagree that, when applied effectively, AI writers should improve writing. It should be capable of transforming boring informative content into exciting, information-packed, and authoritative writing.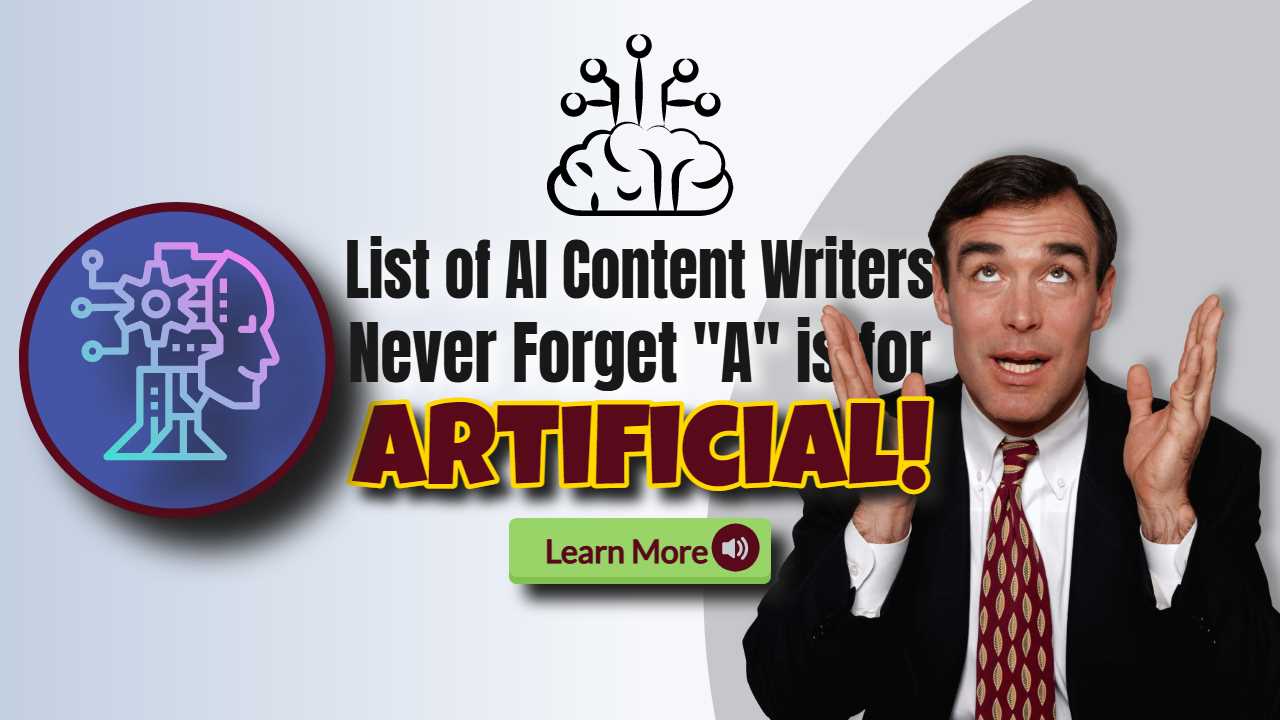 Never Forget "A" is for Artificial when Using AI Content
There are compelling reasons to regard AI content writers as only a tool. AI content writer apps' ability to assist authors in producing intriguing and helpful work is advancing by leaps and bounds. Even if we merely look back a year, it has increased significantly.
However, keep in mind that the word "artificial" in the name Artificial Intelligence is there for a purpose.
The video below illustrates how one software uses artificial intelligence in conjunction with YouTube video embedding to make amazing posts on trending topics:
Thorough Proofreading and Fact-checking
The best of these apps, with extensive editing and fact-checking, may, at the very least, inspire young bright writers to begin their blogging careers by lowering the entrance fee for new bloggers.

The fact is that an increasing number of people are forced to choose between needing either:

could hire non-expert writers to create rich speciality content for their website from scratch, or hire fewer people to verify, revise, and update AI-generated written content,

They have chosen the AI option. (To try this yourself, see our list of AI Content Writers below.)

AI does, at the very least, have the ability to analyse highly-niched data in order to bring forth knowledge that would never have been known to the layperson through research. Obscure niche topics can grow into highly successful sites over time, and AI can undoubtedly help with SEO when new enterprises want to access those burgeoning industries. AI Content Writers Explained

AI content writers are a form of machine intelligence created writer who employs algorithms to create material and can frequently produce high-quality content faster than you could. While these authors are more efficient than humans, the quality of their text varies. Therefore are far from perfect, and they require human modification.

By hiring an AI content writer, you will be able to focus on developing the most value material for your website while avoiding the issues that come with hiring a terrible writer or a trash freelancer. Furthermore, for all apps on our List of AI Content Writers, you can be confident that the content you receive will be free of copyright concerns. However, double-checking if it is correct is a good policy. You can always use Copyscape to check for plagiarism.

List of AI Content Writers

Choosing the ideal AI content writer is influenced by a number of factors, including the size of your team. Check out the list of AI Content Writers below:

MarketMuse

MarketMuse is an innovative AI content producer for small-to-medium-sized enterprises that assists you every step of the way. There is a free trial option as well as premium plans, but all of the paid ones are incredibly pricey. It may be suitable for individuals with deep pockets, however, the free version is severely limited in terms of the queries that can be performed.

According to MarketMuse's promotional materials, it is the best AI content writer and will be able to produce several pieces of content swiftly. The cost of an AI content writer is determined by the amount of content searching work you want the writer to complete as well as the sophistication of their methods for determining the correct content requirements required to bring in top Google rankings. Free resources will always necessitate extensive modifications.

 

Jasper's (formerly Jarvis)

Jarvis is an artificial intelligence writing assistant with over fifty copywriting templates. The software can generate content for blogs, social media accounts, advertisements, and email campaigns. Jarvis' AI engine generates unique text by using OpenAI and GPT-3 technology. You may also track your progress and see how far your wordsmith has come. Jarvis is appropriate for both beginner bloggers and professional agencies. It has a lot to offer with its diverse set of features and low pricing.

You may use Jasper's artificial intelligence (AI) to generate digital content ranging from articles and blog posts to social media posts and sales pages. It is, in my opinion, one of the most effective content marketing strategies for the year 2022!

You may write full-length blogs in minutes rather than hours or days using jasper. AI. The quantity of previous posts, articles, and instructions on your website is determined by your business and content strategy. In truth, most bloggers spend hundreds of hours of writing time because most internet users are unaware of their existence. Why aren't there more visitors, leads, and money as a result of the content? The reason for this is that others write content that is simply better optimised for search engines, and it is their stuff that is seen rather than yours.

If this is the case, as it is for the majority of excellent content writers, you can regain lost traffic and money by re-optimizing previously published work. Using the Jasper-connected optimization software "Surfer." The two collaborate to create articles that are both excellent writing and will be found on search engines.

 

Zyro

For example, Zyro generates many variants of a paragraph, which you may mix to create a more thorough piece. Furthermore, free AI content writers are ideal for writing short-form content when you are at a loss for words. According to Zyro, its free AI paragraph writing tool allows anyone to easily develop a stunning website or open an online business with no work. However, it is not designed to produce long pieces, and we believe you will struggle to write more than a few paragraphs using it.

Writesonic

Aside from the AI writers on our List of AI Content Writers, there are other AI technologies that can assist you in creating great content. Writesonic, for example, is a competing AI writing tool. Natural language processing is used by this AI programme to discover keywords and context. Its low prices and features make it an excellent alternative for small businesses. However, it may be advantageous for larger corporations.

WordHero

WordHero is another AI content writer that may assist you in creating original content. This application employs eight distinct deep learning models to generate high-quality, plagiarism-free material. This tool is available in three different versions: free, unlimited, and saver. It is suggested for persons who want to save time when generating material. It has a reasonable price range. So, while selecting an AI content writer, keep in mind that you might go with one that offers a free trial plan.

CopyMatic

CopyMatic has a number of capabilities, such as article writing and landing page generation. To develop text that converts, the AI is trained on a variety of leading brands. The software can also create a succession of content variants dependent on the type of material. Furthermore, it can generate several text versions that are targeted to your audience. This artificial intelligence content writer is available on JVZOO and may be viewed from any device.

GPT-3

GPT-3 is regarded as the most powerful language model yet devised. GPT-2, its predecessor, was already capable to generate believable streams of writing in a variety of genres when given an initial sentence. GPT-3, on the other hand, is a huge step forward. The model includes 175 billion parameters (the values that a neural network tries to optimise during training), compared to GPT-2's 1.5 billion. And size does matter when it comes to language models. However, according to reports, it should be used with caution because GPT-3 is still prone to hurling sexist and racist slurs.

AI.com AI Content Maker

Using a sophisticated AI-based software writer, such as that supplied by AI.com, that can generate material ranging from short-form concepts such as sales copy to long-form blog entries and essays, may assist you in increasing the popularity of your website. The ai.com AI content generator is compatible with two AI engines:

Tinyseed, on the other hand, generates low-quality but high-volume data at a slower rate than Open AI gpt-3.
The alternative, on the other hand, involves more fact-checking and editing due to the generated content. Professional content developers understand how much time and effort it takes to create high-quality content that actually engages their target audience.

If you're writing blog posts or articles or even interacting with your audience on social media, it can be a tedious process to develop information that not only informs but also speaks to their hearts.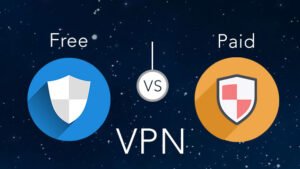 List of AI Content Writers Conclusion
The finest AI content writer for your website is determined by how much you value quality and uniqueness. AI content writer tools aren't yet ideal, and they won't be able to write your material flawlessly. However, the content generated by these technologies should be of good quality.
If you want high-quality, error-free writing, you can hire an AI content writer who employs numerous models. When utilised to write sales content, this can significantly enhance conversion rates. However, before you make your decision, you should be aware of the limitations of these instruments.
While you may pay a human writer to create website content, AI writers can also create marketing copy. AI writers can even compose blog entries, social media captions, and even full-length books. AI content writers are capable of producing a wide range of content and maybe the solution to your content writing problems. You may read more about these artificial intelligence content writer tools and select the finest one for your website.
Artificial intelligence (AI) content writers may be taking over the role of content writers, and we encourage you to think about how AI content writer tools might help you progress as a professional content writer.
You can also repurpose old articles, blogs, and other content by using content generators. Another creative application of AI is utilising it to create in-demand and trending content based on popular YouTube videos, which you can learn more about here.  https://ippts.net/content-gorilla
The Article List of AI Content Writers – Never Forget "A" is for Artificial! was found on https://limitsofstrategy.com
The post List of AI Content Writers – Never Forget "A" is for Artificial! appeared first on https://gqcentral.co.uk